What has been done
As the Estonian Chamber of Commerce and Industry has a long-standing experience of cooperation with the regional chambers of commerce in Ukraine, it was through them that the coordination of assistance was promptly initiated at the outbreak of the war. By working with trusted long-term partners, we can be sure that help will get where it is most needed. We focus on sending and delivering aid directly to what is most needed in direct war zones..
In order to acquire various tools and plan further activities, there is constant communication between various voluntary organisations and ministries. As the situation in Ukraine is also constantly changing, we react accordingly in offering assistance.
Some examples of what we have delivered to Ukraine:
Tactical first aid kits – 28,000 pcs;

including splints – 2,000 pcs;

Medications for various hospitals – 25 pallets;
Surgical fixative splints – 200 kits;
Ambulances – 15 pcs;
Tourniquets (separate from first-aid kits) – 5,000 pcs;
Battery stations with solar panels – 111 pcs;
Electric generators (3.5–5.5 Kw) – 142 pcs;
Battery banks – 630 pcs;;
Winter boots – 519 pairs;
hot water thermos – 80 pcs;
15 metal detectors;
Distance measuring binoculars and monuculars – 45 pcs;
Metal detectors – 11 pcs;
Thermal underwear – 3 421 pcs;
Winter sleeping bags – 2372 pcs;
Tactical winter gloves – 2,900 pairs;
Tactical dry food – 29,000 servings;
Children's woollen underwear – 1,341 units;
Children's blankets/pillows – 443 pcs;
Various medical devices (portable X-rays, patient monitors, ultrasonic machines, perfusors, blood and fluid heating devices, children's breathing apparatus) – approx. 20 units.
Hand and bodywarmers – 350 pcs;
Satellite phones – 2 sets.
28,000 tactical first aid kits
With colleagues from Estonian Chamber Of Commerce and Industry and other friends, we have assembled 28,000 tactical first aid kits, which have been delivered to Ukraine by now. The value of one package is about 30 euros.
One tactical first-aid kit includes a tourniquet, pressure bandage, 2 roller bandages, wound patches and a thermal blanket.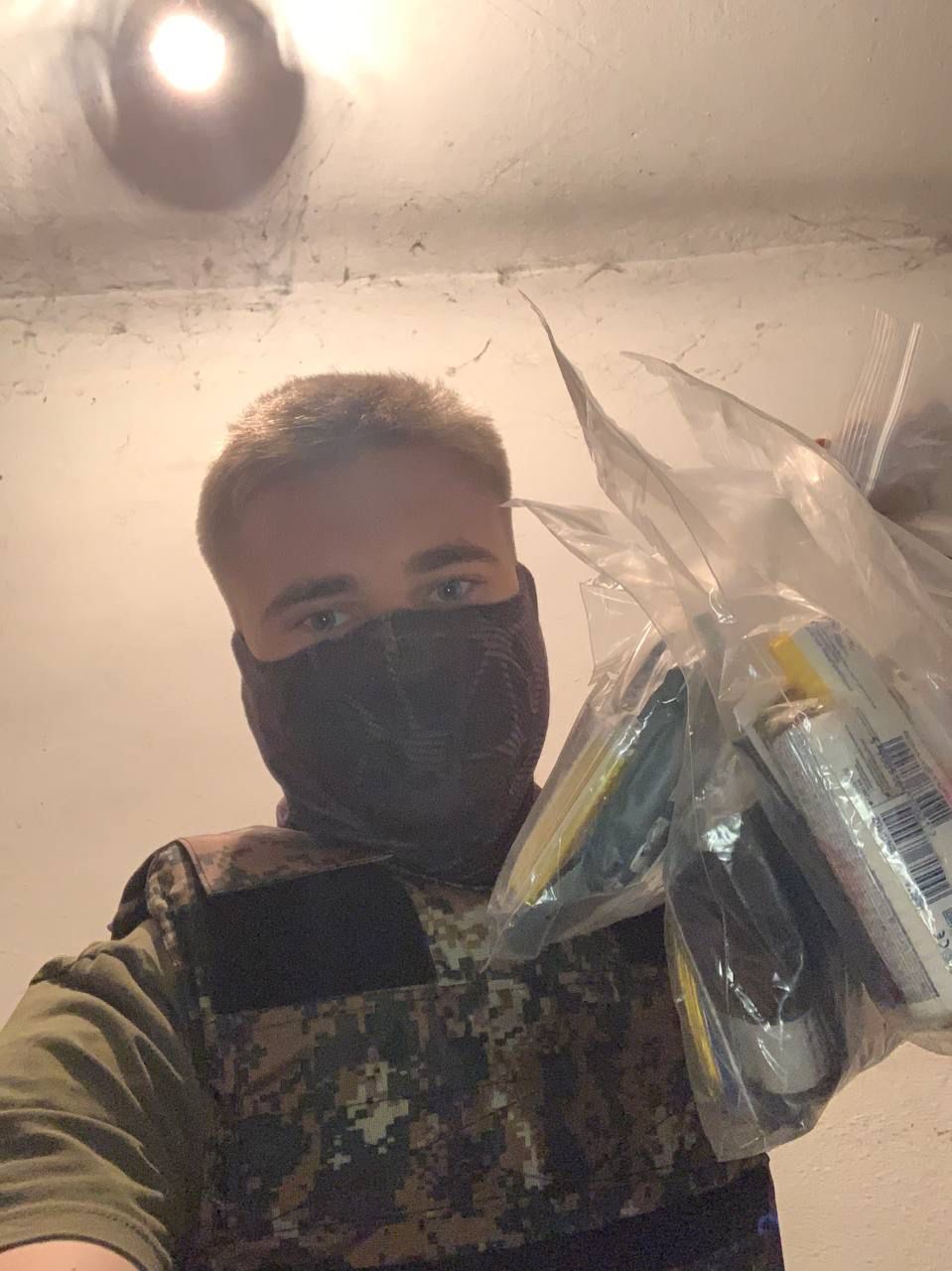 Quick and cost-effective delivery of assistance
On 24.03, 25.04, 23.05, 4.07, 15.08, 10.10, 21.11, 9.01.23, 3.02.23, 27.03.23 and 17.05.23 we independently transferred equipment acquired from donations to the Polish-Ukrainian border.
Delivering equipment ourselves provides the opportunity to do this quickly, cost-effectively and reliably, as we deliver the goods ourselves to our partners in the regional chambers of commerce in Ukraine.
Various transport companies have helped with the transport of equipment: Veho, IV pluss AS, Bolt and City Motors.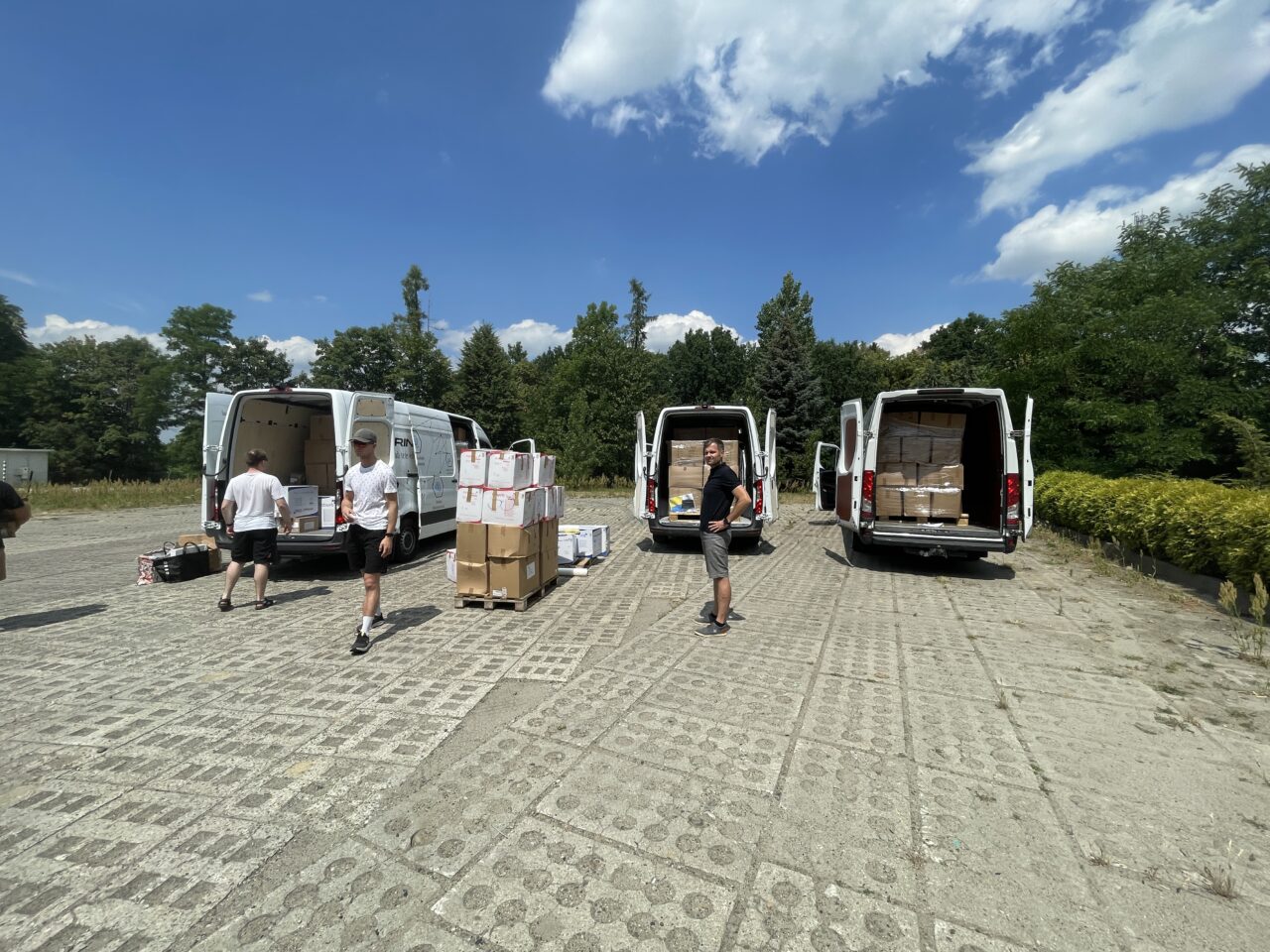 Critical winter equipment
Since the autumn of 2022, we have purchased and delivered critical winter equipment to the Ukrainian National Guard and various medical institutions, with which we have been able to directly ensure the survival of people on the front lines in harsh weather conditions, which is a threat to human life even without military action.
So far, we have delivered 87 generators, 58 sets of battery stations and solar panels, 2,356 sets of thermal underwear, 440 battery banks, as well as blankets and various clothes. Work to send equipment continues.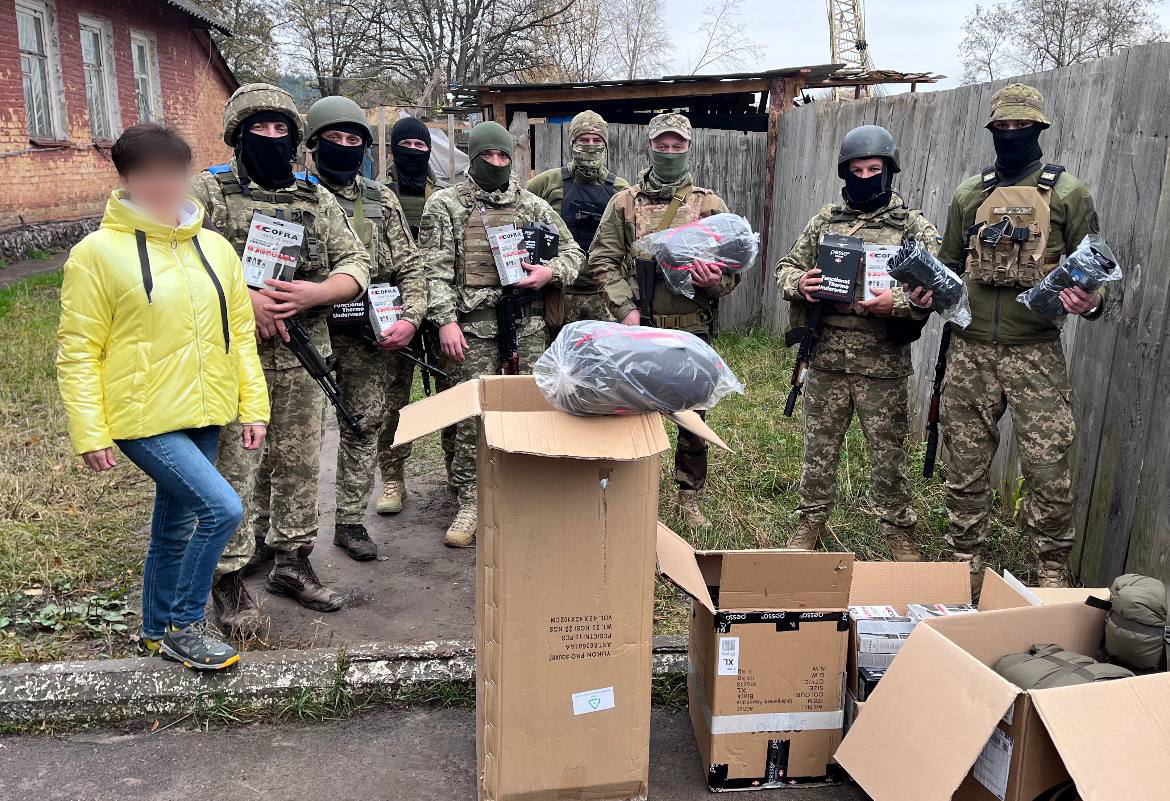 Essential medical equipment
We have acquired and delivered various medical devices to Ukrainian hospitals, such as: portable X-rays, patient monitors, ultrasonic machines, perfusors and blood and liquid heating devices.
In addition, on 18 March 2022, a shipment of essential medicines worth EUR 200,000 was shipped in cooperation with entrepreneurs.
We bought two breathing apparatus for the Kyiv Children's Hospital which were delivered to Ukraine with the Tallinn Children's Hospital Foundation. At the beginning of the war, we provided operational support on a weekly basis to psychologists providing crisis assistance to refugees who encountered them, with a variety of tools and supplies.
The focus of psychological care is on children, for whom prompt and professional support is extremely important in order to prevent later deeper mental problems.
We also supported the creation of the Mental Health Support Programme DocuMental for Affected Persons and contribute to ensuring that the Triumf Hero programme aimed at supporting the mental health of children developed in Estonia is available in Ukrainian free of charge.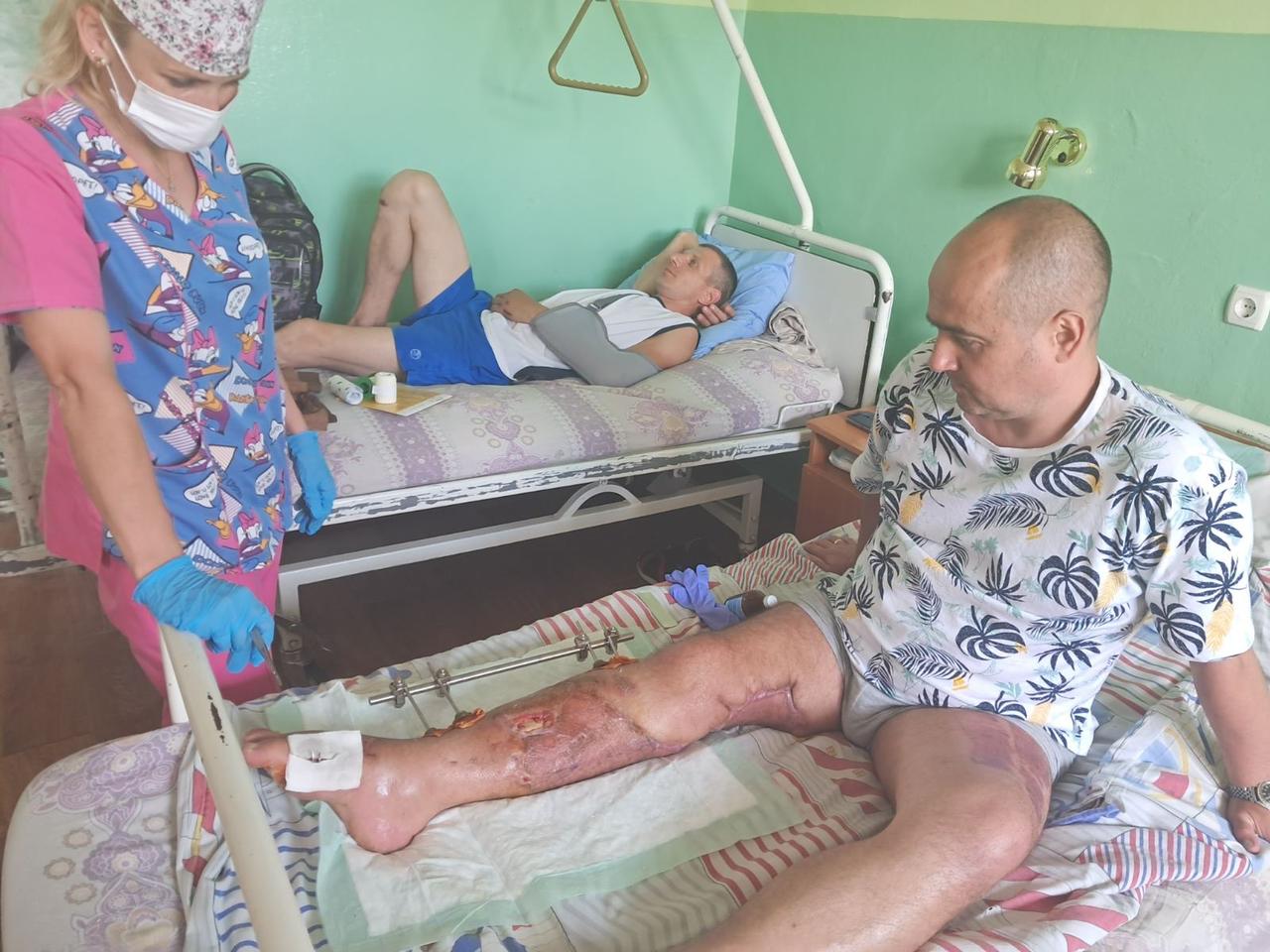 Textbooks and children's books for refugees in Estonia
In addition to delivering aid to Ukraine, we have also brought children's books and textbooks in Ukrainian back to Estonia to ensure better learning and living conditions for the youngest refugees who have arrived in Estonia. A book in the mother language is definitely something that cheers up a child who is far from home.
Similarly, we have also brought back a range of product samples from Ukrainian companies wishing to work with Estonian companies.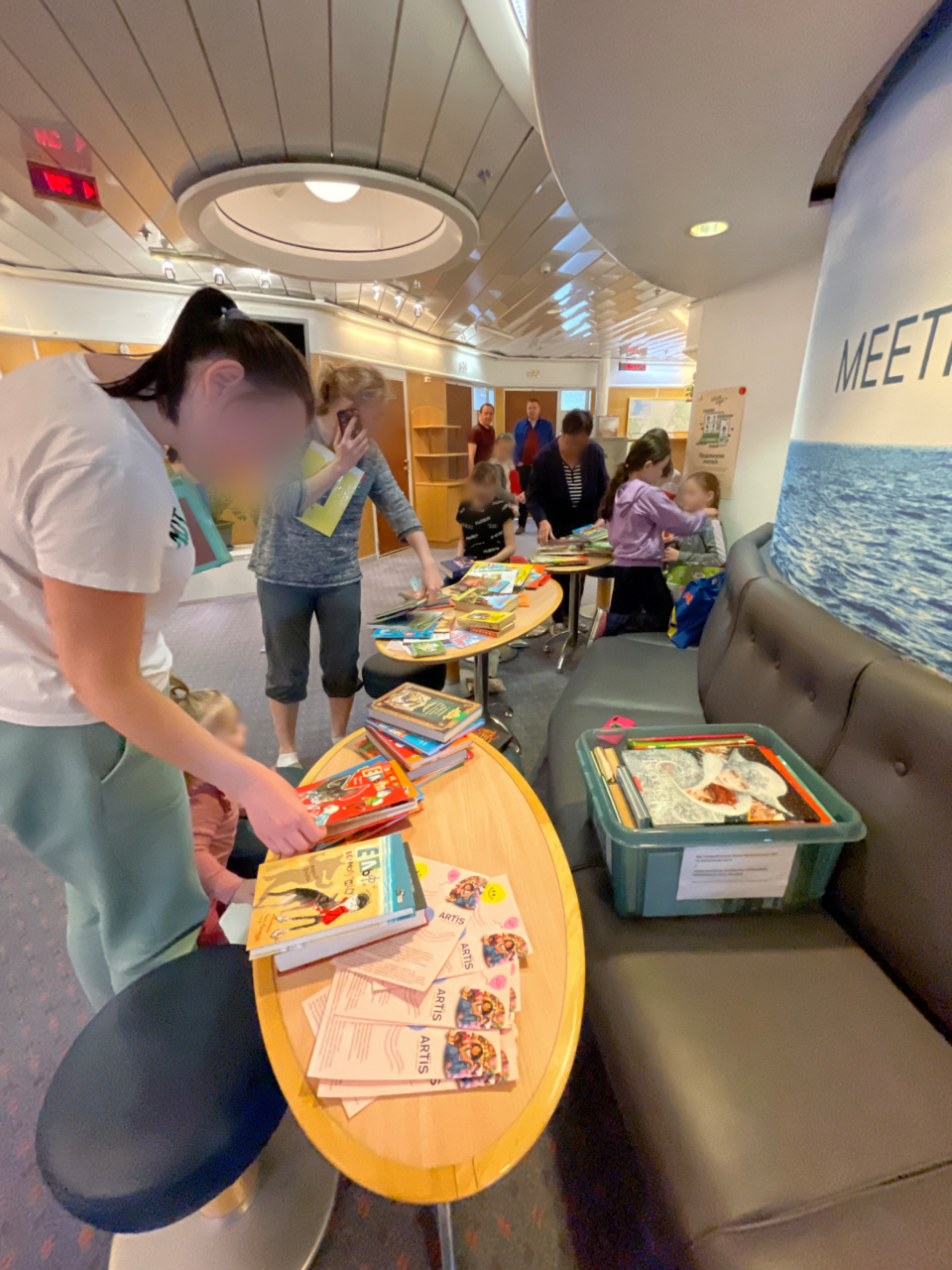 15 ambulances
At the beginning of the war, we quickly supported the purchase and sending of 15 fully equipped ambulances to Ukraine. Logistics was provided by the Rotary Club of the Old Town and the NGO Slava Ukraini.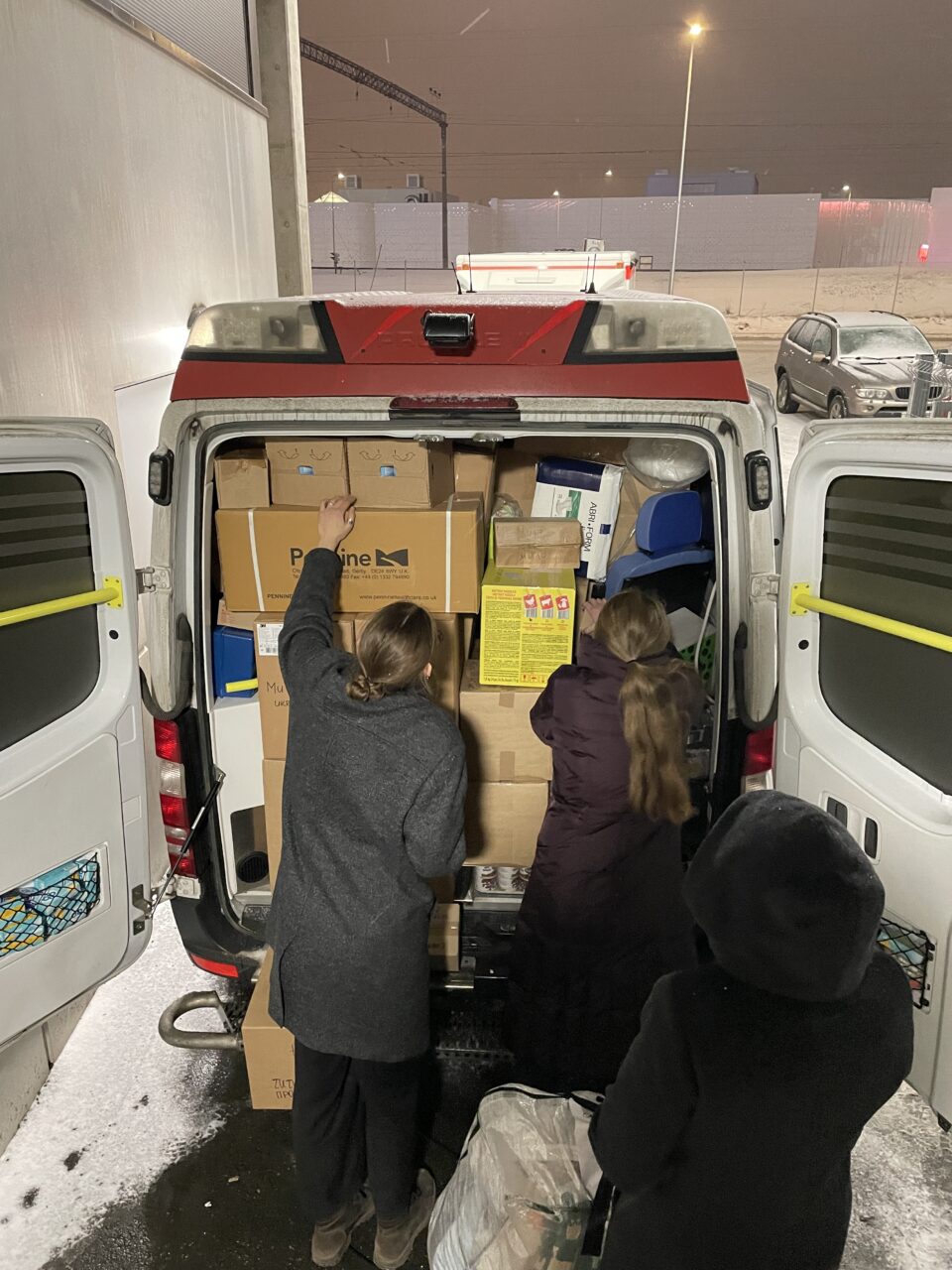 Charity events
The National Defence Promotion Foundation has organised several charity events with which we have thanked donors and collected donations with clear and specific goals.
In addition to the charity concert on 25.05.2022 and the charity dinner on 09.09.2022, we have organised several charity auctions where different Ukrainian wines, art and postage stamps created in Ukraine during the war have been auctioned to collect donations.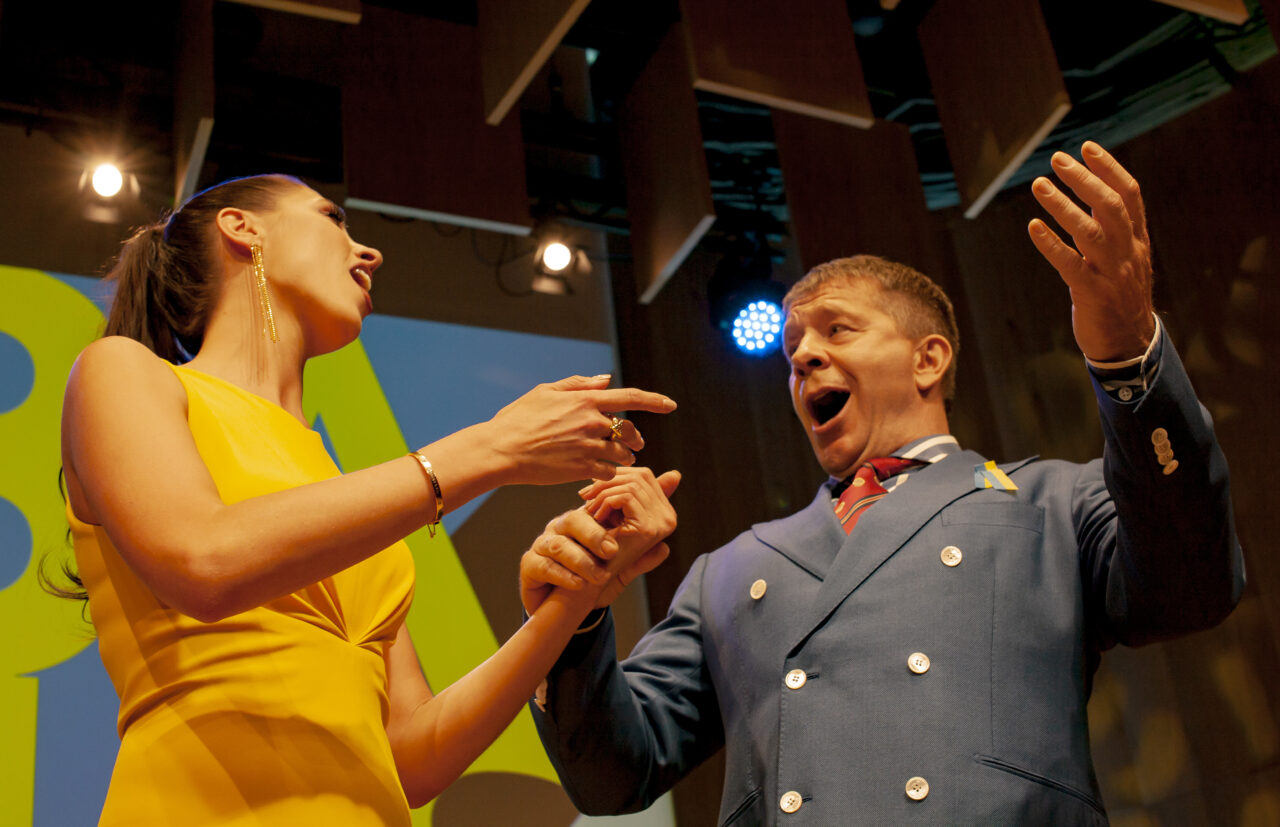 Collaboration with companies and various organizations
We are also open for cooperation in making targeted donations, so far we have cooperated with the Estonian Tax and Customs Board, Tactical Food Pack and several other organisations. We have supported the sending of specific equipment as well as specific quantities of first aid packages, thermal underwear, etc. to Ukraine.
Through the Foundation, you can also make a targeted donation campaign for your company's employees if you and the team want to raise money for a shipment. For example, AS Infotark invited its anniversary guests to make gifts to the Foundation, and so nearly 200 sets of warm underwear were given to Ukrainians.
Suggestions are also welcome, for example, if you would like to send some of your own products to help Ukrainians. Since we deliver shipments ourselves to Ukraine, we can certainly discuss and, if possible, arrange this.